Chicken breast is a versatile and lean source of protein that can be the star ingredient in many delicious and healthy recipes. Whether you're trying to eat clean, lose weight, or simply incorporate more nutritious meals into your diet, these easy and delicious chicken breast recipes are sure to satisfy your taste buds and nourish your body. From mouthwatering flavors to quick and wholesome options, let's explore some fantastic ways to enjoy chicken breast!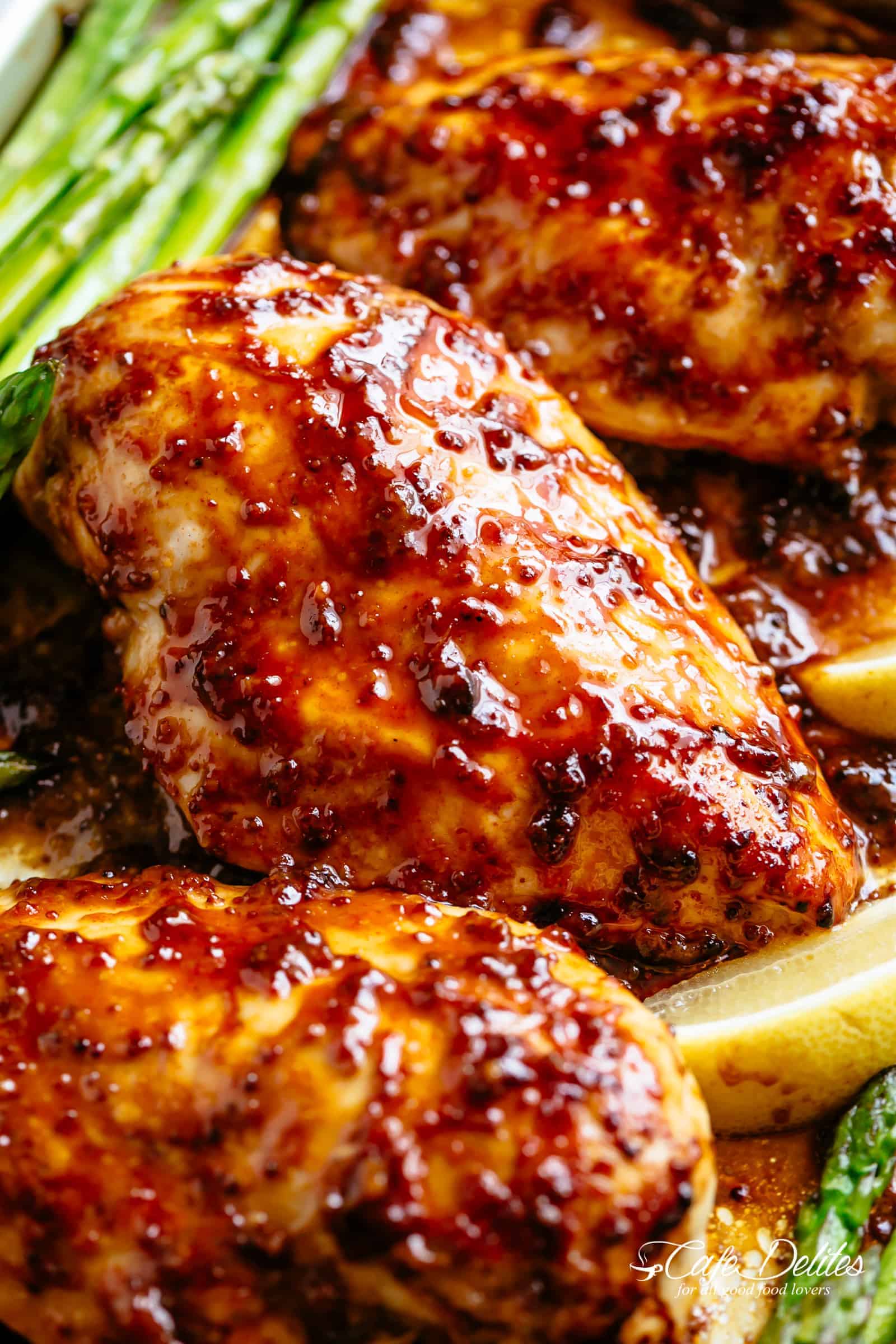 1. Savor the Flavor: Mouthwatering Healthy Chicken Breast Recipes
When it comes to flavor, healthy chicken breast recipes don't have to be boring. Spice up your taste buds with these mouthwatering options:
Lemon and Herb Grilled Chicken: Marinate chicken breasts in a zesty blend of lemon juice, garlic, and fresh herbs. Grill to perfection for a citrusy and aromatic delight.
Balsamic Glazed Chicken: Create a tangy and savory glaze using balsamic vinegar, honey, and a touch of Dijon mustard. Brush it over your chicken breast while baking, and experience a burst of exquisite flavors.
Coconut Curry Chicken: Combine coconut milk, curry powder, and a dash of chili flakes for a creamy and spicy curry. Simmer the chicken breast in this fragrant sauce until tender and succulent.
2. Wholesome and Simple: Quick and Easy Chicken Breast Recipes
In today's fast-paced world, it's essential to have quick and easy recipes that are also wholesome. Try these simple chicken breast recipes for a nutritious and hassle-free meal:
Sheet Pan Chicken Fajitas: Toss sliced chicken breasts, bell peppers, onions, and fajita seasoning on a sheet pan. Roast in the oven until the chicken is juicy and the veggies are tender, creating a flavorful one-pan meal.
Chicken and Vegetable Stir-Fry: Sauté chicken breast strips with a colorful array of your favorite vegetables. Add a touch of soy sauce or teriyaki for a delicious Asian-inspired dish that can be ready in minutes.
Caprese Stuffed Chicken: Slice chicken breasts horizontally and stuff them with mozzarella cheese, fresh basil, and sun-dried tomatoes. Bake until the chicken is cooked through and the cheese is melted, resulting in a gourmet yet effortless dinner.
3. Nourish Your Body: Deliciously Nutritious Chicken Breast Dishes
Chicken breast dishes can be not only tasty but also packed with essential nutrients. Here are some recipes that will nourish your body:
4 Asado Chicken Breast with Sauteed Lemon Zucchini Forget dry chicken with our Delicious Asado chicken breast recipe Get the recipe 5 Garlic Butter Chicken Bites with Lemon Asparagus Diced chicken breasts and and asparagus are a winner for dinnertime This chicken recipe is is so much flavor and so easy to throw together Get the recipePreheat the oven to 450 degrees F 232 degrees C Place the chicken breasts into a baking dish large enough for the pieces to fit without touching or just barely touching Brush both sides with olive oil Sprinkle both sides of the chicken with Italian seasoning garlic powder sea salt paprika and black pepperEmily Hlavac Green Skillet LemonHerb Chicken and Potatoes Its one of our favorite tricks at Delish Cooking all components of a dishprotein carbs vegetablesin
a single skilletChicken breast is my goto for quick and easy weeknight dinners like this baked chicken parmesan recipe Its also a vitaminrich lean protein to use for healthy meal prep ideas like buffalo chicken rice bowls I have recipes for all types of cooking methods from the oven to the instant pot air fryer chicken breast and moreInstructions Preheat oven to 500 degree F Chop all the veggies into large pieces In another cutting board chop the chicken into cubes Place the chicken and veggies in a medium roasting dish or sheet pan Add the olive oil salt and pepper italian seasoning and paprika Toss to combineThese recipes require just 20 minutes or less of active cooking time and are perfect for busy weeknights Chicken breast cooks quickly and is a great source of protein Recipes like
SheetPan Chicken Fajitas and BruschettaTopped Crispy Baked Chicken are healthy Delicious and will become your new goto meal 01 of 18August 1 2022 Last updated on July 13 2023 1657 shares JUMP TO RECIPE RATE RECIPE The best list of Healthy Chicken Breast Recipes No boring chicken dinners here only easy healthy chicken recipes for weight loss Most of these recipes use only a few ingredients and can be made for two or a family in a crockpot instant pot or on the stoveInstructions Preheat oven to 425 degrees F Pat chicken dry Place a chicken breast in a large ziptop bag and zip the top make sure to release any air in the bag first then place it on your poultry cutting board Using a meat mallet like this one pound to flatten the chicken
Greek Chicken Salad: Toss grilled chicken breast with crisp lettuce, cherry tomatoes, cucumbers, kalamata olives, and feta cheese. Drizzle with lemon vinaigrette for a refreshing and protein-packed salad.
Quinoa and Chicken Stuffed Bell Peppers: Fill bell peppers with a mixture of cooked quinoa, diced chicken breast, black beans, corn, and spices. Bake until the peppers are tender and enjoy a high-fiber and protein-rich meal.
Chicken and Vegetable Curry: Create a vibrant and nutritious curry using chicken breast, a variety of colorful vegetables, and a blend of aromatic spices. Serve it over brown rice or cauliflower rice for a satisfying and wholesome dinner.
Eating healthy doesn't mean sacrificing flavor or spending hours in the kitchen. With these easy and delicious chicken breast recipes, you can nourish your body while indulging in mouthwatering dishes. From the savoriness of lemon and herb grilled chicken to the simplicity of sheet pan fajitas, there's a recipe for every taste and time constraint. So, grab your apron and get ready to enjoy the goodness of chicken breast in a way that is both nutritious and delightful.